Adelaide Garden Maintenance
Love your garden without lifting a finger.
Adelaide Garden Maintenance
A well maintained Adelaide home and thriving outdoor areas enrich your life, give character to your home and add value to your property. But they do need consistent care to allow them to thrive.
If you're too busy to keep on top of your garden maintenance, or just don't have a 'green thumb', contacting IOMM for our Adelaide Garden Maintenance Service is the best option. An Adelaide Garden Maintenance plan is the ideal way to enjoy a picture-perfect garden all year round, without sacrificing your spare time to maintain it.
IOMM can develop an Adelaide Garden Maintenance plan to suit your specific garden requirements. Regular Garden Maintenance visits are then scheduled (be them fortnightly, monthly, seasonally or other), providing hassle-free Adelaide Garden Maintenance with as little disruption to you as possible.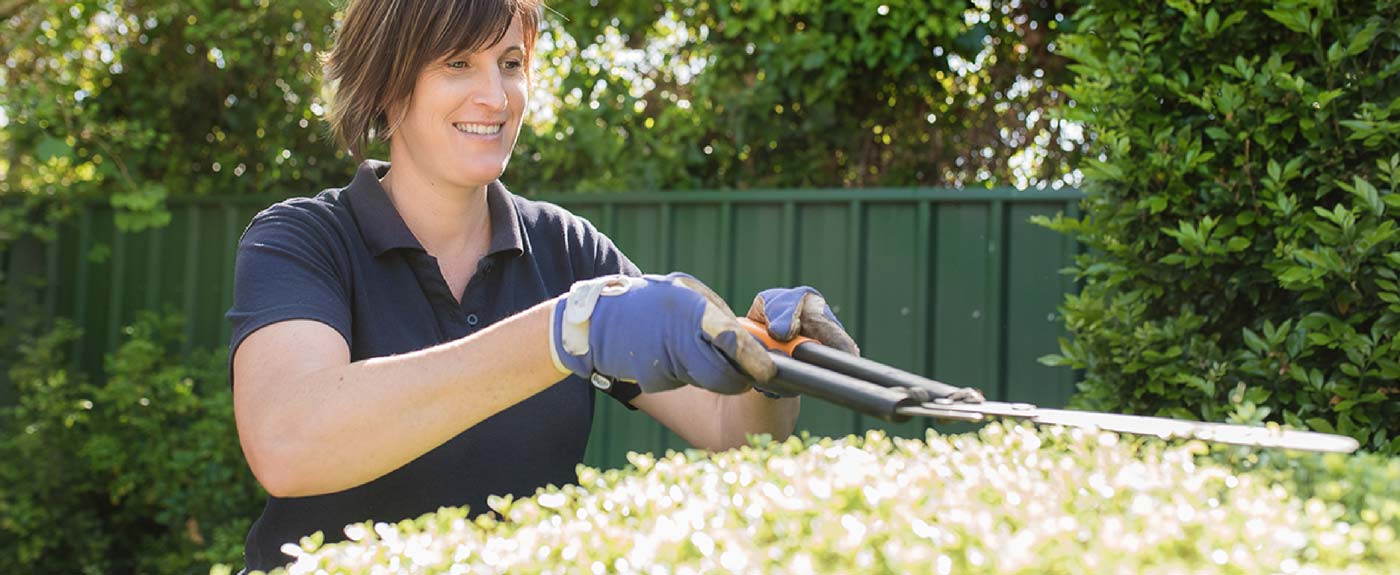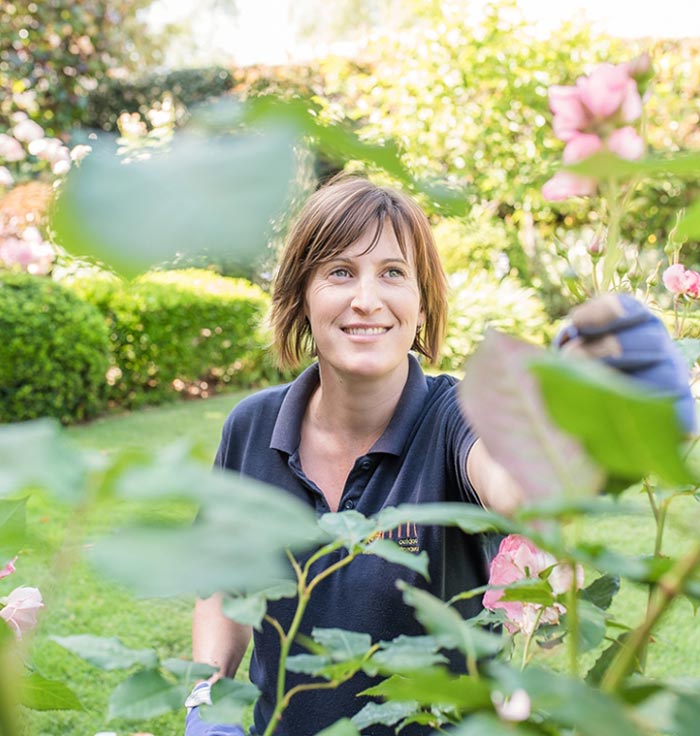 Seasonal Garden Maintenance
There are a number of seasonal garden maintenance services that IOMM can assist you with. These include:
 Mulching – we use quality Adelaide organic mulches to assist with water retention, weed suppression and increase soil quality;
 Winter rose pruning – there is a it of an art to rose pruning in winter, and as qualified horticulturists we can prune your roses to increase flowering and reduce the prevalence of rose diseases;
Deciduous tree pruning – this can be required to control tree shape or height, remove dead wood from the canopy and promote healthy new growth in spring;
Quarterly fertilising – we fertilise all the Adelaide lawns and gardens that we maintain on a quarterly basis with specialised fertiliser to obtain optimal results;
Vegetable and productive gardens – we can provide advice and maintenance for your productive areas of the garden. Whether this is a small fruit tree or a large vegetable garden, we can provide advice and manual help with fertilising and pruning to obtain the best crops, pest and disease control, crop rotation and sourcing vegetable seedlings or fruit trees from our local wholesale nurseries. 
IOMM Adelaide Garden Maintenance Plan can include:
Whether you've got an established or newly landscaped outdoor area, we'll work with you to ensure your Adelaide Garden adds to your life, not detracts from it. We will care for your garden for as little or long as you need us.
Need to Enhance the Street Appeal of Your Property?
Click the button below to request your free, 30-minute consultation and quote
(Metro suburbs only).