Creating engaging gardens for Adelaide families
Adelaide's best family friendly gardens

Did you spend most of your childhood playing and having fun outdoors? Do you want your family to have the same fun experience in your garden without it being filled with plastic toys and swing sets?
We can help you! Experiencing the benefits from having a kid-friendly garden right outside our door prompted us to develop a new part of our new business 'Gardens for Kids (GFK)' so other families could benefit from our landscaping and design skills, knowledge and experience.
We can work with you create a one of Adelaide's best family friendly gardens, to provide a fun and engaging outdoor space for your kids, without compromising on design, aesthetics and an outdoor space for you, the 'big kids'!
With a GFK Adelaide Family Friendly Garden makeover, the whole family will enjoy the garden. From babies and smaller kids, to teenagers and parents (i.e. big kids)!
Working with you to create a garden you're family will thrive in.
At GFK, we are dedicated to helping Adelaide kids of all ages, thrive in their very own Family Friendly Garden. We work with Adelaide families of all shapes and sizes to provide a garden that is engaging, beautiful and appropriate for their kids' age and development.
Whether there is a specific vision in mind or design advice is required, we can work with your family to create one of Adelaide's best Family Friendly Gardens within your defined scope and budget. A garden that will grow and develop with your family for decades to come.
The benefits of having an Adelaide Family Friendly garden are endless. When your garden is designed specifically by GFK with your family in mind, it can provide a space to:
Do you have ideas about your garden but are not sure where to start? A Gardens for Kids Garden Consultation is a great start. 
You'll meet with our qualified, experienced and passionate Horticulturist (and big kid) Stacee in your Adelaide Garden to discuss your vision. She'll then help you to tailor your Adelaide Garden to best suit your current and future family needs.
This could include providing advice on creating an engaging garden play area, outdoor entertaining area, a productive area to grown your own fruit and vegetables, help choosing non-toxic plants or to advise whether a full Adelaide Garden Design would be appropriate.
Whether your garden needs to be tailored for babies, small kids, teenage kids, fur kids, big kids (i.e. adults) or a combination of all of these, Stacee can help you achieve your Adelaide Family Garden goals.    
Contact Stacee through the enquiry form today, to book your Adelaide Garden Consultation.
A GFK Adelaide Family Friendly Garden could include: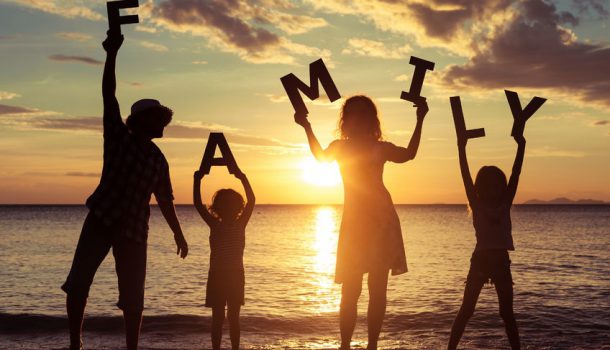 Do you need help with the layout and design of your Adelaide Family Friendly Garden?
Stacee is a qualified and experienced Horticulturist and Big Kid! She has experienced first hand the benefits that come from having a Family Friendly Garden right outside her door. She is passionate about helping other Adelaide families achieve a garden they love and to benefit from her garden design skills, knowledge and experience.
Her vision is to help Adelaide families achieve a safe, beautiful and engaging garden for their kids that grows with them for many years to come.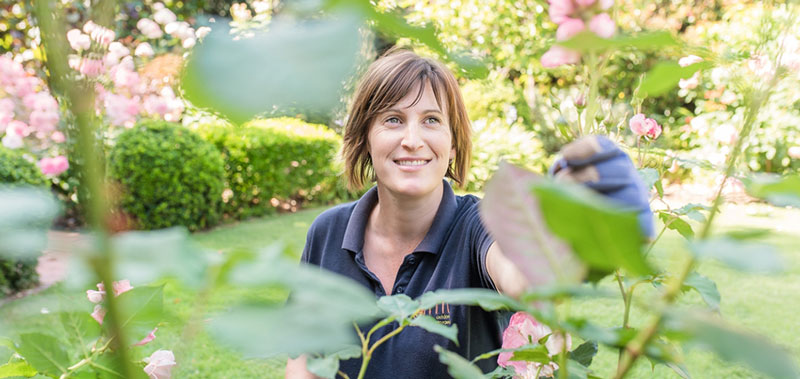 Adelaide Garden maintenance.
To help your garden thrive, IOMM also provides an Adelaide Garden Maintenance Service. Our staff are passionate, qualified horticulturists and have years of experience in caring for Adelaide Gardens of all sizes. 
IOMM can design and implement a regular Adelaide Garden Maintenance schedule, so you can enjoy your garden, without lifting a finger. We can provide once off or ongoing garden maintenance, and will utilise our horticultural knowledge and experience to recommend the best garden maintenance plan for your garden.
This includes all aspects of Adelaide Garden Maintenance including 
pruning and shaping
weeding, weed removal and weed control
lawn and garden fertilising
tree pruning and shaping
pest and disease identification and treatment
rose pruning
irrigation maintenance and repairs
Plant replacement and supply.
We can even teach the whole family, including your kids, how they can help look after the garden through providing you with a DIY Garden Maintenance plan!
Need to Enhance the Street Appeal of Your Property?
Click the button below to request your free, 30-minute consultation and quote
(Metro suburbs only).