Adelaide Landscaping, Home and Garden Maintenance specialists.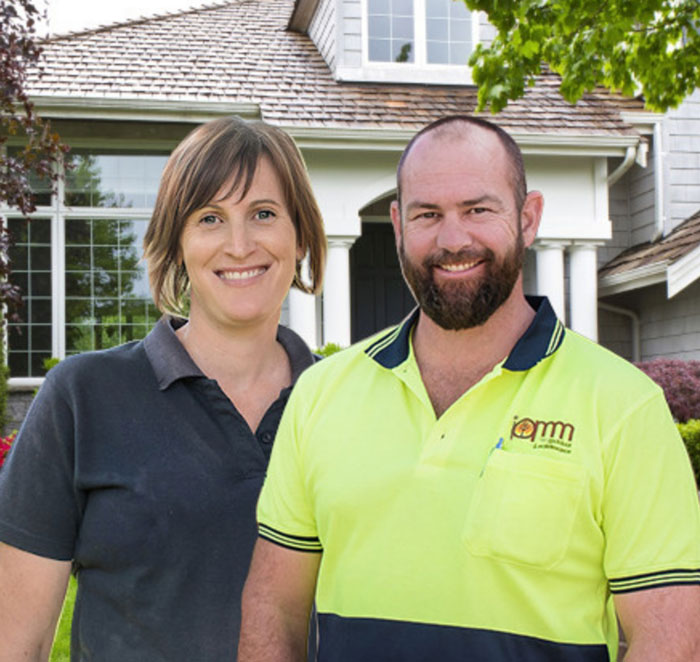 Having moved to Adelaide in 2004 equipped with a Degree in Horticulture, Stacee began her career with roles in the Virginia vegetable grower's district and the Department of Water, Land, Biodiversity, and Conservation. She moved back into landscaping for a local Adelaide company, and eventually branched out on her own. Since then, she has had the privilege of designing and maintaining some of Adelaide's most beautiful gardens.
Stacee's friendly personality and extensive knowledge of landscape design, plants, and garden care, saw the business grow quickly through the word of mouth of satisfied clients alone.
In early 2015, husband Ben joined the team to expand the business and provide Adelaide Home Maintenance and Landscaping Services. This was the beginning of IOMM and their combined 30 years experience in home and garden transformation.
Together with their carefully-selected, like-minded crew, IOMM pride themselves on customer service, industry knowledge, and professionalism. They are dedicated to helping Adelaide homeowners achieve the home they've been dreaming of, with advice and techniques to sustain it as a beautiful, liveable space, for decades to come.
Inside Out Makeovers & Maintenance (IOMM) is more than your run-of-the-mill franchise gardener or home handyman.
Backed by genuine education and experience, IOMM provides Landscaping Advice and Installation, Horticultural and DIY Garden Advice, Garden Maintenance and Home Maintenance services to Adelaide homeowners, childcare centres and resident organisations (including multi-tenant and aged care facilities).
Our home and garden transformations are designed to last the test of time. We take a holistic approach to home renovation and landscaping, which means we create indoor and outdoor areas that are beautiful in both form and function. Once installed we can then maintain your home and garden to ensure the longevity of your investment.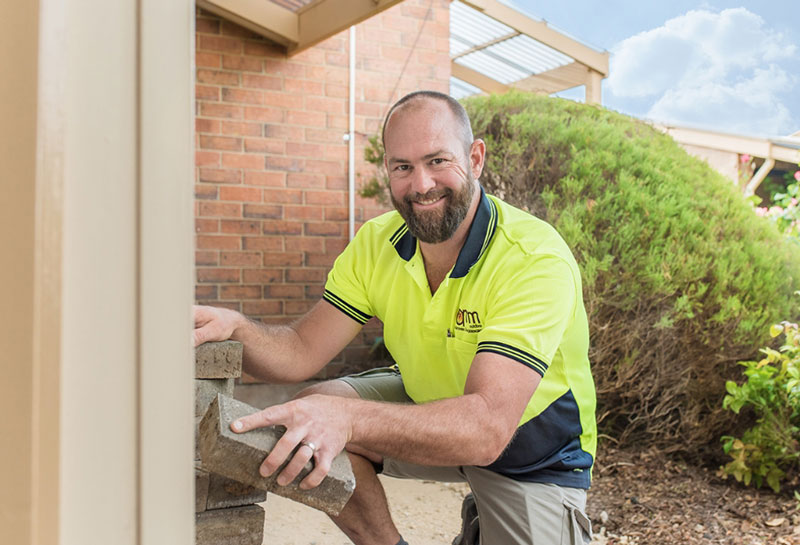 Need to Enhance the Street Appeal of Your Property?
Click the button below to request your free, 30-minute consultation and quote
(Metro suburbs only).